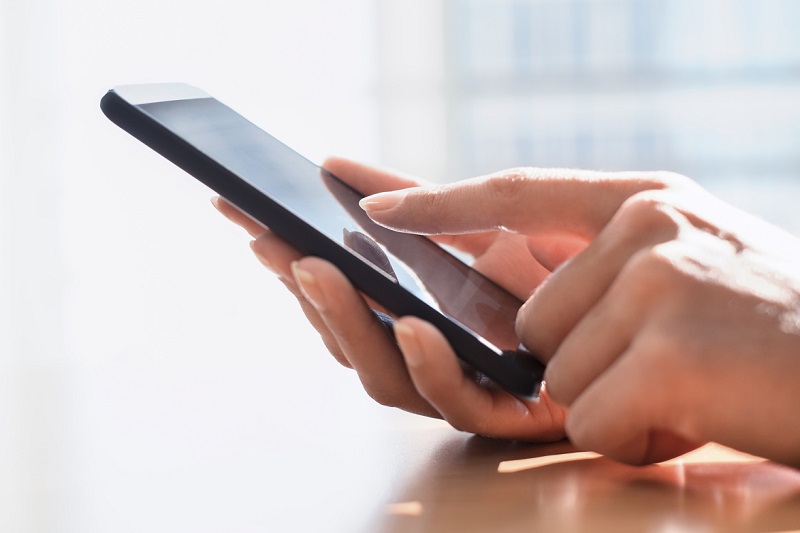 Integrated solution combats workforce challenges and increases productivity with an artificial intelligence (AI)-driven, on-demand, experienced retail workforce
DENVER, Colo. and SCOTTSDALE, Ariz. – Jan. 19, 2021 – Trax, a leading global provider of computer vision solutions and analytics for retail, and Blue Yonder®, a leader in digital supply chain and omni-channel commerce fulfillment, today announced a partnership to launch Dynamic Workforce Management to provide retailers and fulfillment centers with real-time demand visibility and a flexible, skilled workforce to solve store issues quickly and at scale. 
By combining Blue Yonder's advanced forecasting and scheduling capabilities with Trax Flexforce, a 1.4 million-strong, AI-driven, on-demand retail workforce, Dynamic Workforce Management will help retailers successfully navigate current labor challenges. The integrated solution allows retailers to optimize scheduling with Blue Yonder's Workforce Management and fill any gaps in shifts via the Trax Flexforce marketplace.
"The retail industry is facing a growing number of challenges when it comes to having the right workforce," said Justin Behar, chief corporate development officer at Trax. "From unexpected changes in consumer demand, to high employee turnover rates, to fierce competition in the labor market, retailers need a solution to meet the needs of today's reality. Through this partnership with Blue Yonder, retailers now have the ability to meet online order surges without overworking permanent staff, creating a more positive workforce morale and keeping customers happy with stocked shelves."
Dynamic Workforce Management enables retailers to be responsive to daily store and distribution center (DC) needs. Trax's AI-powered matching algorithms find the best Flexforce worker for the job based on performance, experience, and workload, while the real-time reporting platform supplies retailers with key insights and transparency on every shift. By providing the exact support to meet store and DC needs, merchandising and fulfillment issues can be solved quickly and efficiently.
"By partnering with Trax to offer Dynamic Workforce Management, we can provide retailers with a full-service solution to solve everyday resource challenges," said Michael Orr, product marketing director at Blue Yonder. "Dynamic Workforce Management addresses real pain points related to distribution centers, merchandising, and online order picking and delivery. Retailers can truly benefit from this solution to create more accurate staffing schedules and increase productivity, all while saving money and time."
Retailers and consumer goods manufacturers around the world leverage Trax's in-store execution, store monitoring and retail analytics solutions to better manage on-shelf availability and optimize merchandising. These solutions are powered by proprietary fine-grained image recognition and machine learning algorithms that turn photos of retail shelves into granular, actionable shelf and store-level insights.
Dynamic Workforce Management by Trax and Blue Yonder is now available for retailers in North America. For more information, read this blog post and visit traxretail.com/products/dynamic-workforce-management-by-trax-and-blue-yonder.
About Trax
Trax is a leading provider of computer vision solutions and analytics for retail. Our proprietary computer vision, machine learning and Internet of Things-powered platform turns everyday shelf images into real-time, actionable insights that our customers leverage to optimize their in-store execution strategy and product availability. Simply put, we digitize the physical world of retail. Many of the world's top CPG companies and retailers use our dynamic merchandising, in-store execution, market measurement, analytics and shelf monitoring solutions at scale to drive positive shopper experiences and unlock revenue opportunities at all points of sale. We began as pioneers in the retail computer vision space and we continue to lead the industry with innovation and excellence through our development of new advanced technologies and autonomous data collection methods. Trax is headquartered in Singapore and provides services to customers in over 90 countries worldwide. To learn more, visit www.traxretail.com.
About Blue Yonder
Blue Yonder is the world leader in digital supply chain and omni-channel commerce fulfillment. Our intelligent, end-to-end platform enables retailers, manufacturers and logistics providers to seamlessly predict, pivot and fulfill customer demand. With Blue Yonder, you can make more automated, profitable business decisions that deliver greater growth and re-imagined customer experiences. Blue Yonder – Fulfill your PotentialTM blueyonder.com
"Blue Yonder" is a trademark or registered trademark of Blue Yonder Group, Inc. Any trade, product or service name referenced in this document using the name "Blue Yonder" is a trademark and/or property of Blue Yonder Group, Inc.
###
In The News
Analyst Reports