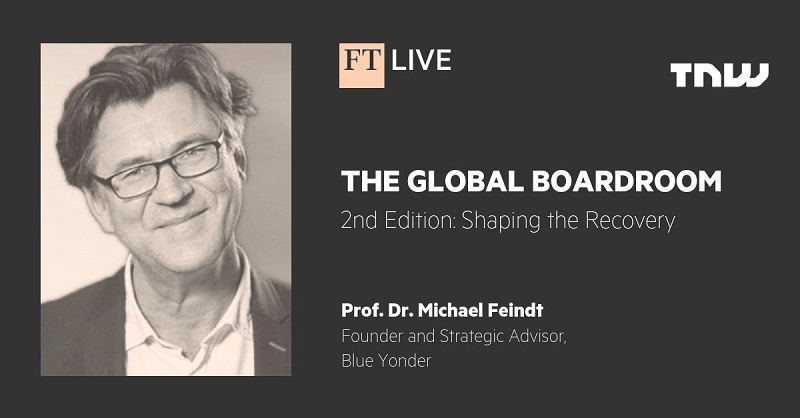 From Nov. 11-13, 2020, the Financial Times gathered the most senior global decision makers and leading minds in policy, business, tech and finance for three days of online conversations with top FT journalists to discuss "shaping the recovery."
Dr. Michael Feindt, Strategic Advisor for Blue Yonder, participated on a panel around "Supply Chains: Is COVID-19 hastening the shift to a greater regional reliance?" The de-globalization of modern supply chains is not a new concept. Yet the coronavirus pandemic has accelerated the idea that manufacturing and trade can, and perhaps should, operate at a more regional level. As the fragility of relying on global trade moves center stage, governments and manufacturers have to find ways to make regional supply chains more secure and sustainable. Dr. Feindt along with panelists from Saint-Gobain, Apollo Hospitals, and McKinsey & Company discuss how an effective supply chain transformation can take place during a period of falling demand and investment.
Watch the discussion below.
In The News
Analyst Reports