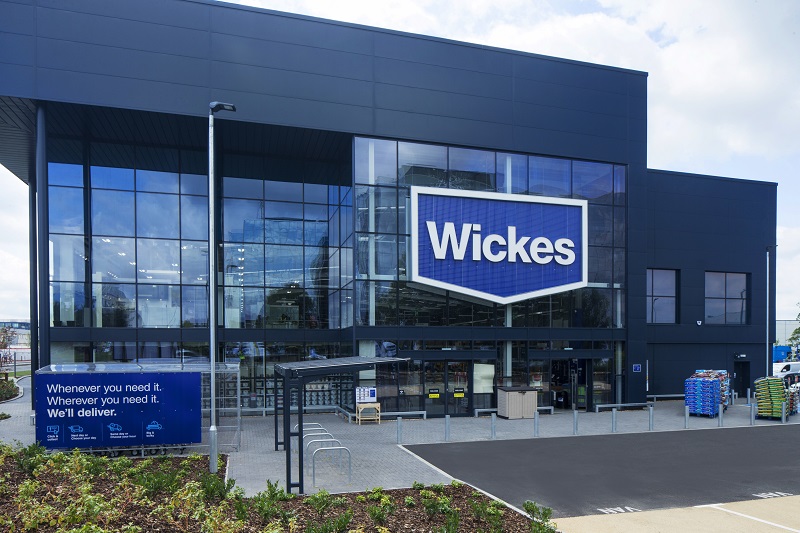 With the past year bringing focus into our homes, DIY and home improvement projects have become the norm, providing many with a sense of achievement. That's why home improvement business Wickes has continued the digital transformation of its supply chain with Blue Yonder. The retailer will utilise Blue Yonder's demand and fulfillment capabilities through LuminateTM Planning to quickly pivot to forecast consumers' rapidly changing shopping patterns to address demand and accurately align product availability and supply.
Wickes' efficient and integrated service model enabled the business to deliver a strong performance despite disruption caused by the pandemic. Digital customers almost doubled and click-and-collect orders were up 450% for the year, whilst home delivered sales increased by 120%[1]. Operating 233 stores, with over 20,000 products across in-store and online, Wickes was looking for solutions that allowed for multi-channel forecasting and efficient omni-channel fulfilment; a robust, reliable and scalable offering that could also support growth.
With Blue Yonder, Wickes will:
Use machine learning to provide a demand projection with calculated business impact and risk, that enables better inventory management and an improved understanding of demand drivers and customer behavior.
Automate manual tasks, increasing planner productivity by freeing them up to focus on strategic decision-making and value-add activities.
"With two thirds of our customers starting their journey online, a high proportion of our sales are fulfilled through the store estate via Click & Collect or Home Delivery. Digital growth makes our stores more productive and as a result, stock availability planning has become more critical in order to meet current demand and growth. Being able to plan and fulfill both in our stores and online for our customers has never been more important and by expanding our relationship with Blue Yonder, we are further investing in our roadmap as a digitally-led home improvement business," said Fraser Longden, Chief Operating Officer, Wickes.
Blue Yonder's Luminate Planning, a SaaS-based solutions portfolio built on Microsoft Azure, provides Wickes with a more accurate view into demand by consolidating and synchronizing demand signals, as well as external variables across the retailers' physical stores and online. Wickes can now evaluate demand scenarios and use prescriptive recommendations to make more accurate decisions; from staging the right inventory through the distribution network to minimizing stock-outs and maximizing inventory turns.
"With Blue Yonder, Wickes will be able to remove silos in its supply chain and have better visibility, as well as the ability to quickly pivot as customer demand changes – whether in stores or online," said Johan Reventberg, president, EMEA, at Blue Yonder. "We are looking forward to continuing our solid relationship with Wickes to help them increase the value out of their supply chain."
---
In The News
Analyst Reports