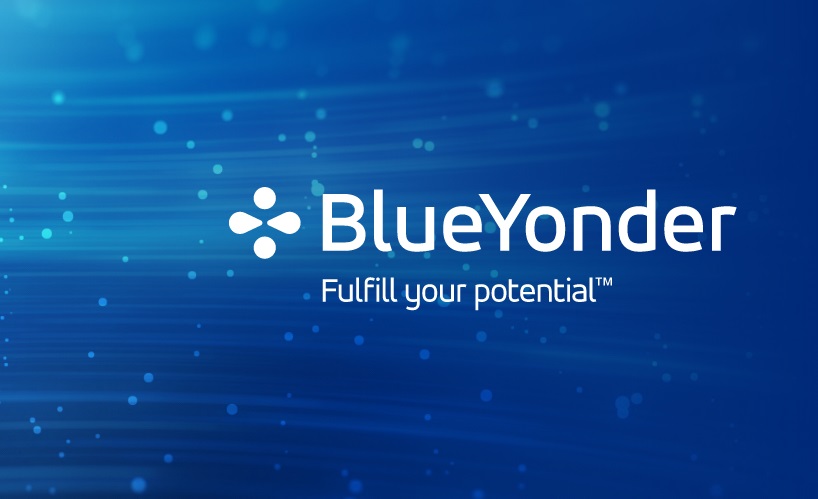 Brings a decade of leadership at Workday including SaaS growth and scaling experience
SCOTTSDALE, Ariz. – April 5, 2021 – Blue Yonder today announced that Derek Butts has joined the company's leadership team as executive vice president (EVP), Chief Strategy Officer (CSO). He joins Blue Yonder from Workday where he spent 13+ years in product, corporate development and strategy roles. As CSO, Derek will help further accelerate Blue Yonder's strategy to deliver an end-to-end experience that customers and the ecosystem seek from the supply chain industry.
"In the decade ahead, supply chain will be the single most differentiating capability in the growth arc for our customers across manufacturing, logistics and retail. Blue Yonder's commitment to our culture and to talent—from within and selectively from best-in-class companies will fuel our ability to exceed our customer's expectations," said Girish Rishi, chief executive officer, Blue Yonder. "We have long compared Blue Yonder to other SaaS software industry leaders like Workday. Derek joined Workday when the company had less than $10 million in revenue and has been part of the team past its growth to over $4 billion in annual revenue company. Derek's experience in capital allocation strategies, product management, talent development and building out an ecosystem will be highly relevant to Blue Yonder's growth path ahead."
Prior to Blue Yonder, Derek spent 13 years at Workday, most recently as vice president in Corporate Strategy and Corporate Development. His first 10 years at Workday was split across go-to-market, strategy, and product leadership roles as the company grew from a start-up to a global leader.
Before joining Workday, Derek worked in Product Management at Intuit, management consulting at Bain and Company, and helped lead growth at two start-ups in the automotive industry. Derek earned a master's degree from Stanford's Graduate School of Business and a bachelor's degree in Computer Science and Psychology from Amherst College.
"I am excited to join a company that is so well positioned for growth in a market going through dynamic change," said Derek Butts, chief strategy officer, Blue Yonder.  "Through strategic vision, strong execution and focus on creating value for its customers, partners, and associates, Blue Yonder is a well-established leader, poised for the future. I look forward to partnering with the leadership team to help take Blue Yonder to the next level.»
About Blue Yonder
Blue Yonder is the world leader in digital supply chain and omni-channel commerce fulfillment. Our intelligent, end-to-end platform enables retailers, manufacturers and logistics providers to seamlessly predict, pivot and fulfill customer demand. With Blue Yonder, you can make more automated, profitable business decisions that deliver greater growth and re-imagined customer experiences. Blue Yonder – Fulfill your PotentialTM  blueyonder.com
"Blue Yonder" is a trademark or registered trademark of Blue Yonder Group, Inc. Any trade, product or service name referenced in this document using the name "Blue Yonder" is a trademark and/or property of Blue Yonder Group, Inc. All other company and product names may be trademarks, registered trademarks or service marks of the companies with which they are associated.
###
In The News
Analyst Reports