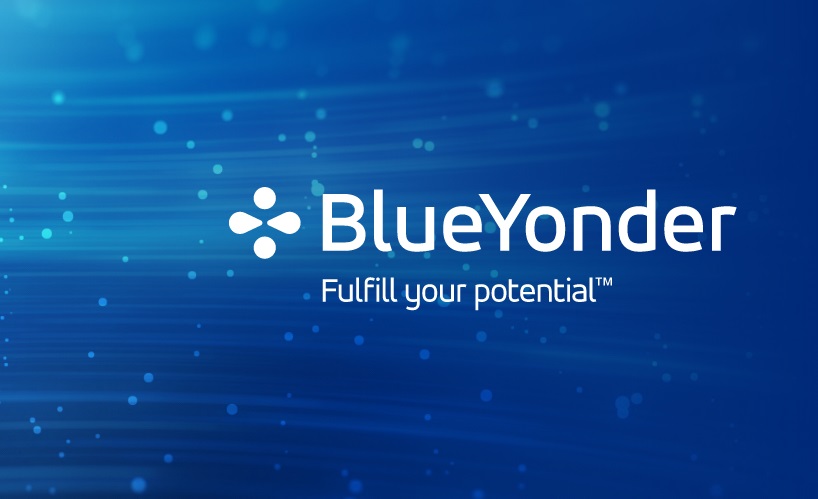 Third quarter SaaS revenue grew 52% year-over-year
SCOTTSDALE, Ariz. – Oct. 28, 2021 – Blue Yonder Holding, Inc. (Blue Yonder), announced unaudited results for the fiscal third quarter ending September 30, 2021. SaaS annualized recurring revenue (ARR) for Q3 2021 was $444 million, up 51% compared to Q3 2020. SaaS revenue grew to $101 million in Q3 2021, up 52% compared to Q3 2020 and comprising 35% of total revenue.
"Blue Yonder's end-to-end platform is an essential tool for our customers during this period of supply chain disruptions. Our Q3 results highlight new and current customers, across industries, adopting the Luminate Platform at an accelerated pace," said Girish Rishi, chief executive officer, Blue Yonder. "The recent coming together of Panasonic and Blue Yonder will further accelerate our vision of a more autonomous supply chain. By harnessing the power of Edge, Cloud and AI/ML, we help our customers overcome the volatility, uncertainty and complexity that we are seeing as a result of global disruptions."
Third Quarter 2021 Highlights (unaudited)
Total revenue for Q3 2021 was $286 million, up $31 million or 12% year-over-year. Subscription revenue was $197 million for Q3 2021, up $23 million or 13% compared to Q3 2020 and represented 69% of total revenue.
SaaS Net Revenue Retention rate1 (NRR), a key metric speaking to Blue Yonder's customer base expanding their business with the company, was 118% for Q3 2021, down 1% year-over-year. Finally, SaaS revenue backlog in Q3 2021 was $968 million, up $251 million or 35% from Q3 2020.
Q3 2021 strong new logo and customer momentum
Blue Yonder added 41 net new customers in Q3 2021 and closed 21 deals over $500,000. Some of the customers who selected or extended their footprint with Blue Yonder during the quarter include:
Americas: Anastasia Beverly Hills, Armada, JCPenney, Control de Recursos Zoom
APAC: Lotte Global Logistics, Metcash
EMEA: Asda, BEL, Ferrero, GS S.p.A., Sainsbury's, Telenet Group Holding NV
1 Net revenue retention rate includes impact of customer attrition and expansion year over year and excludes impact from new customers.
About Blue Yonder
Blue Yonder is the world leader in digital supply chain and omni-channel commerce fulfillment. Our intelligent, end-to-end platform enables retailers, manufacturers and logistics providers to seamlessly predict, pivot and fulfill customer demand. With Blue Yonder, you can make more automated, profitable business decisions that deliver greater growth and re-imagined customer experiences. Blue Yonder – Fulfill your Potential™  blueyonder.com
"Blue Yonder" is a trademark or registered trademark of Blue Yonder Group, Inc. Any trade, product or service name referenced in this document using the name "Blue Yonder" is a trademark and/or property of Blue Yonder Group, Inc. All other company and product names may be trademarks, registered trademarks or service marks of the companies with which they are associated.
###
In The News
Analyst Reports