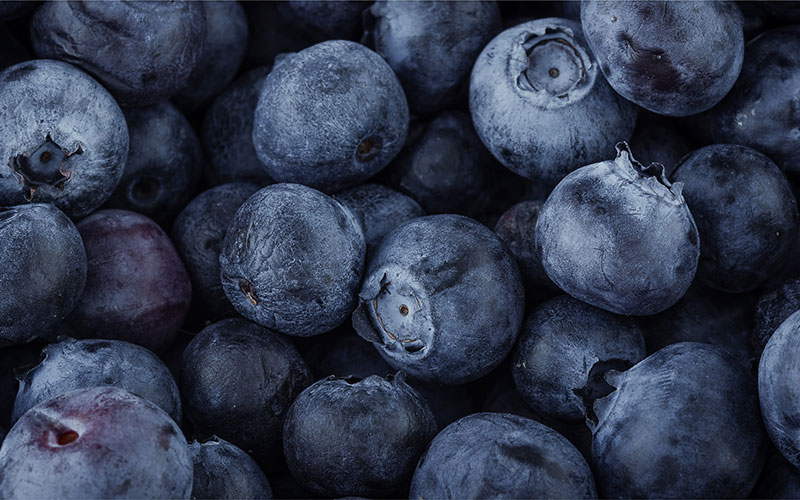 Leading Peruvian grocer extends JDA footprint with Luminate Demand Edge and Luminate Store Fulfillment to automate fresh and ultrafresh products to its stores while reducing waste and increase a availability
JDA Software, Inc., today announced that Supermercados Peruanos S.A. (SPSA) has selected several JDA® LuminateTM solutions infused with artificial intelligence (AI) and machine learning (ML) to automate the supply of fresh and ultrafresh products across its grocery stores in Latin America. As an existing JDA customer for more than a decade recognized for its success realized using JDA's advanced replenishment solutions, it was a natural progression for them to expand their footprint with JDA's cognitive, intelligent AI/ML solutions.
Supermercados Peruanos S.A., the largest supermarket chain in Peru, has 100% Peruvian capital and belongs to the Intercorp Group. The company operates a network of 180 retail stores and is engaged in the distribution of the fast-movable consumer goods (FMCG) market. Since 2006, SPSA has been growing steadily as a result of its expansion plan, through the construction of new stores both in Lima and in the Provinces.
SPSA's vision is to be the go-to choice for all Peruvian shoppers and its mission is to offer its customers quality products at the best prices through efficient retail formats, improving their lives one item at a time. SPSA's replenishment and demand planning processes were very manual, causing inventory breakages, lost sales and food waste. In an era where sustainability is of paramount importance, SPSA wanted to drive down waste while automating merchandise orders to stores with minimal or no manual intervention. The grocer will roll out JDA® Luminate Demand Edge and JDA® Luminate Store Fulfillment across all its stores by mid-2020, to create probabilistic forecasts and intelligent replenishment processes.
"SPSA is in a phase of rapid maturation and growth, and we need to take our fresh supply chain to the next level with advanced algorithms capable of making thousands of replenishment and demand decisions per day," said Cristian Pugin, replenishment director, Supermercados Peruanos. "This is only possible with JDA and we are proud to be one of the first retailers in the country to bring in AI and ML technology to advance our market leadership and deliver superior satisfaction to our customers in all of our stores."
By integrating Luminate Store Fulfillment and Luminate Demand Edge together, SPSA will be able to systematically automate store replenishment decisions and reduce out-of-stocks by calculating demand and optimizing order decisions by store, product and day. SPSA will be able to develop highly accurate probabilistic demand forecasts by incorporating hundreds of external demand factors like the impact of weather, social sentiment, news and events. Developed on Microsoft Azure, these SaaS-based solutions are driven by AI and ML from Blue Yonder for exacting precision and to make more informed, risk-aware business decisions.
"No matter what, inventory out-of-stocks cost lost sales and worse, prevent future sales. With the ever-evolving grocery market and myriad of options for shoppers, it is critical to attract and retain loyal shoppers by anticipating their needs, delivering the right item on the right shelf in the right store – with the right freshness – at all times," said Antonio Boccalandro, president, Latin America, JDA. "We're proud to extend our relationship with this leading grocer to infuse AI and ML technology into their business which will not only cut costs, but will also dramatically improve their bottom line and increase customer satisfaction quickly and substantially."
Additional Resources:
Tweet this: Supermercados Peruanos Powers its Fresh Chain with AI/ML-driven #SupplyChain Solutions from @JDASoftware: http://bit.ly/2Q6unoE
About JDA Software, Inc.
JDA Software provides the leading AI-driven supply chain management (SCM) platform. Our end-to-end solutions span supply chain and retail planning, execution, delivery and workforce management. Our mission is to empower companies to better predict, make and deliver exactly what their customers want – when, where and how they want it. We power free-flowing, connected global commerce – without wasted materials, energy, costs or time – to accelerate economic growth, sustainability and prosperity. JDA delivers a more Autonomous Supply ChainTM for 4,000 of the world's leading companies including 75 of the top 100 retailers, 77 of the top 100 consumer goods companies and 8 of the top 10 global 3PLs. Running JDA, you can plan to deliver. www.jda.com
Social Networks:
Web: https://jda.com
Blog: https://blog.jda.com
Facebook: https://www.facebook.com/JDASoftwareGroup
Instagram: https://www.instagram.com/jdasoftware/
LinkedIn: https://www.linkedin.com/company/jda-software
Twitter: https://twitter.com/JDASoftware
YouTube: https://www.youtube.com/user/JDASoftware
"JDA" is a trademark or registered trademark of JDA Software Group, Inc. Any trade, product or service name referenced in this document using the name "JDA" is a trademark and/or property of JDA Software Group, Inc.
JDA Software, Inc.
15059 N Scottsdale Rd, Ste 400
Scottsdale, AZ 85254
###
Public Relations Inquiries