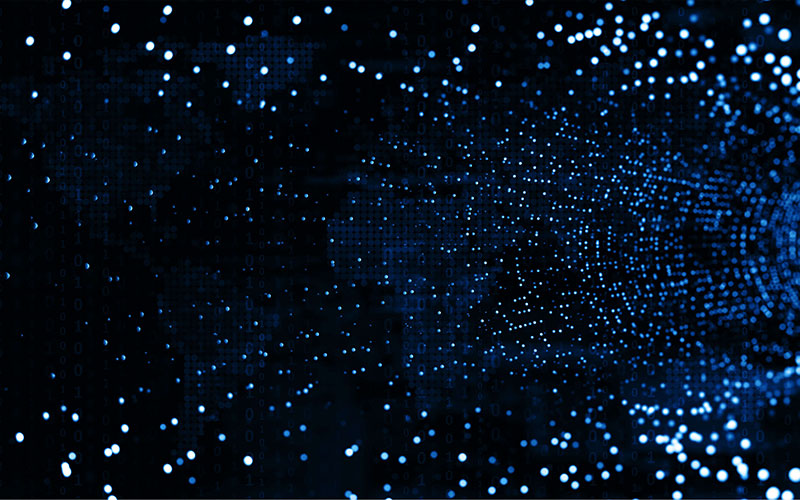 Company delivers 51% SaaS bookings growth, 82% SaaS revenue growth, and 83% SaaS annual recurring revenue growth in 2019
JDA Software, Inc., closed 2019 with strong revenue results driven by record SaaS revenue as the company pivots to a subscription-based business model. For the fourth quarter of 2019 and fiscal year ending December 31, 2019, JDA grew SaaS bookings and annual recurring revenue substantially.
"In 2019, SaaS ARR grew 83% year-over-year, SaaS revenue backlog has exceeded $650 million, net retention rates are over 120%, we added 158 new customers, and Glassdoor recognized JDA as a best place to work," said Girish Rishi, chief executive officer, JDA. "We have seen an unprecedented uptake on Luminate, powered by Blue Yonder, our new portfolio. In 2020, we have expanded our go-to-market coverage and our customer success platform has never been stronger."
SaaS bookings fuel JDA's momentum to a subscription business and Q4 results (unaudited)
JDA continued its forward momentum in the transition to a subscription-based business model as SaaS bookings grew 51% in 2019. Q4 SaaS mix grew by 24 percentage points year-over-year (YoY) to 73% of total product (software and SaaS) bookings for the quarter and up 14 percentage points to 53% in 2019 vs 2018.
SaaS annual recurring revenue ended at an all-time high of $222 million. Fourth quarter total company revenue grew 6% YoY fueled by SaaS revenue growth of 74% and Professional Services revenue growth of 10%. Total company revenue in 2019 grew 8% with SaaS revenue growth of 82% and Professional Services revenue growth of 10% YoY. To date, JDA has seen strong cloud adoption by customers with over 600 customers using JDA Cloud.
JDA closed 27 product bookings over $500,000 in Q4 2019 and closed 74 in 2019, continuing the momentum for customers relying on JDA for their large, transformational digital supply chain initiatives. Additionally, JDA added 53 net new customers in Q4 2019, and 158 new customers in 2019.
Some of the customers that selected or extended their footprint with JDA/Blue Yonder during the quarter include:
Americas

: Advance Auto Parts, Alcon, Autoliv, Boy Scouts of America, The Container Store, DB Schenker, Fort Dearborn Company, HERBL, Ingredion, J.B. Hunt, Kohl's Department Stores, Modell's, Wesco Aircraft Hardware Corp.

APAC

: Bitland (Shenzhen Bitland Information Technology Co., Ltd.), CPF IT Center Company Limited, KO(Coca-Cola Beverages (Shanghai) Co Ltd), Personal Collection Direct Selling, Inc., Robinsons Supermarket Corporation, Sitics Logistic Solutions (M) Sdn Bhd, TH Milk Food Joint Stock Company

EMEA

: Asnova Holding, Bergé y Compañía, BIC, Carlsberg Shared Services sp z.o.o, C.M. Downton Ltd, CNH Industrial, DHL Supply Chain Management GmbH, DSV A/S, Essity Hygiene and Health AB, Henkel AG & Co. KGaA, IAC Group Ltd, Joules Limited, Liberty Global Services B.V., Makro SA, Marks & Spencer, Martin Brower, Outokumpu Oyj, PSA, Servier, Upfield Europe BV, WM Morrison Supermarkets Plc
Additional Resources:
Tweet this: JDA (@JDASoftware) Closes 2019 with Strong SaaS Growth: http://bit.ly/38Qzgd5
About JDA Software, Inc.
JDA Software provides the leading AI-driven supply chain management (SCM) platform. Our end-to-end solutions span supply chain and retail planning, execution, delivery and workforce solutions. Our mission is to empower companies to better predict, make and deliver exactly what their customers want – when, where and how they want it. We power free-flowing, connected global commerce – without wasted materials, energy, costs or time – to accelerate economic growth, sustainability and prosperity. JDA delivers a more Autonomous Supply ChainTM for approximately 3,300 of the world's leading companies including 73 of the top 100 retailers, 77 of the top 100 consumer goods companies and 8 of the top 10 global 3PLs. Running JDA, you can plan to deliver. www.jda.com
Social Networks:
Web: https://jda.com
Blog: https://blog.jda.com
Facebook: https://www.facebook.com/JDASoftwareGroup
Instagram: https://www.instagram.com/jdasoftware/
LinkedIn: https://www.linkedin.com/company/jda-software
Twitter: https://twitter.com/JDASoftware
YouTube: https://www.youtube.com/user/JDASoftware
"JDA" is a trademark or registered trademark of JDA Software Group, Inc. Any trade, product or service name referenced in this document using the name "JDA" is a trademark and/or property of JDA Software Group, Inc.
JDA Software, Inc.
15059 N Scottsdale Rd, Ste 400
Scottsdale, AZ 85254
###