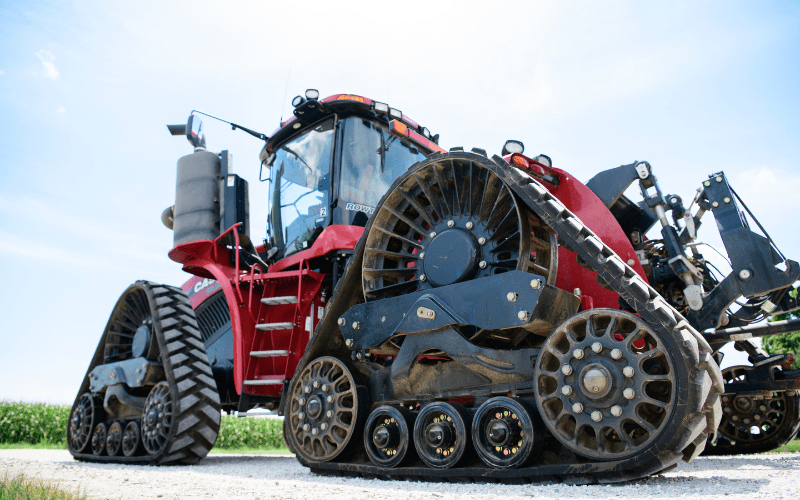 Michelin, the world leader in the mobility sector, has digitally transformed its fulfillment capabilities with Blue Yonder, preparing the company for a large-scale move to SaaS. The manufacturer has successfully implemented Blue Yonder's SaaS-based Fulfillment solution, part of the Blue Yonder Supply Planning solution. The project was implemented by Blue Yonder's Global Professional Services and Michelin's Supply Chain Transformation team.
This first SaaS transformation project was for Michelin's Camso division, which manufacturers and supplies products for off-road vehicles, including off-road tires, wheels, rubber tracks and track systems for the material handling, construction, agriculture, and powersports industries. The company's high-performance products are specifically designed to meet the unique mobility needs of each application in the off-highway vehicle market. Michelin was looking to create time-phased plans that synchronize replenishment from vendors, through distribution centers and to stores, so they turned to Blue Yonder, its trusted supply chain solutions provider.
With Blue Yonder, Michelin has been able to:
Improve inventory utilization by aligning supply with demand throughout the entire network.
Facilitate decisions across the entire supply chain, from determining optimal product quantities from suppliers to planning and scheduling transportation loads, to replenishing and optimizing inventory throughout the distribution network.
Bring better visibility of available supply to plants, regional teams, and logistics teams to then drive improved planning decisions.
In the second phase of the project, Michelin will significantly increase the solution coverage from 10,000 item locations to 35,000 items locations.
"We have a long and trusted global relationship with Blue Yonder, so we knew they were the right supply chain solutions provider to help us achieve our goals. The successful implementation of the Fulfillment solution has helped us advance our supply planning process from a disparate one to a more centralized one, which has improved our employee experience and ability to plan and make accurate decisions. We are looking forward to future projects with Blue Yonder to continue our supply chain transformation," said Camille Demarquilly, vice president, Global Supply Chain Engineering, Michelin.
Blue Yonder's Fulfillment solution has allowed Michelin to maximize sales by positioning the right inventory in the right distribution centers and stores. Advanced "sense-and-respond" algorithms enable Michelin to adapt to daily changes in demand signals, helping it avoid costly stock-outs and overstocks while improving inventory turns and product sell-through across the network to drive higher margins.
"Blue Yonder's Global Professional Services is proud to have implemented the first SaaS-based solution at Michelin. By utilizing the SaaS-based Fulfillment solution, Michelin will be able to access their data faster and make quicker decisions to optimize their inventory and improve business outcomes," said Ari Sengupta, senior vice president and general manager, Blue Yonder Global Professional Services.
"As a trusted supply chain provider for Michelin, we are proud that they put their confidence in us to implement this first lighthouse SaaS project for them. Thanks to the successful implementation of Blue Yonder's solution, Michelin has been able to leverage forecast and end-consumer demand signals to create an optimized, multi-level replenishment plan that is greatly benefiting its business and reducing overstocks. We are looking forward to implementing new SaaS solutions and transitioning existing ones to SaaS with Michelin," said Terry Turner, president, Global Manufacturing, Blue Yonder.
In The News
Analyst Reports