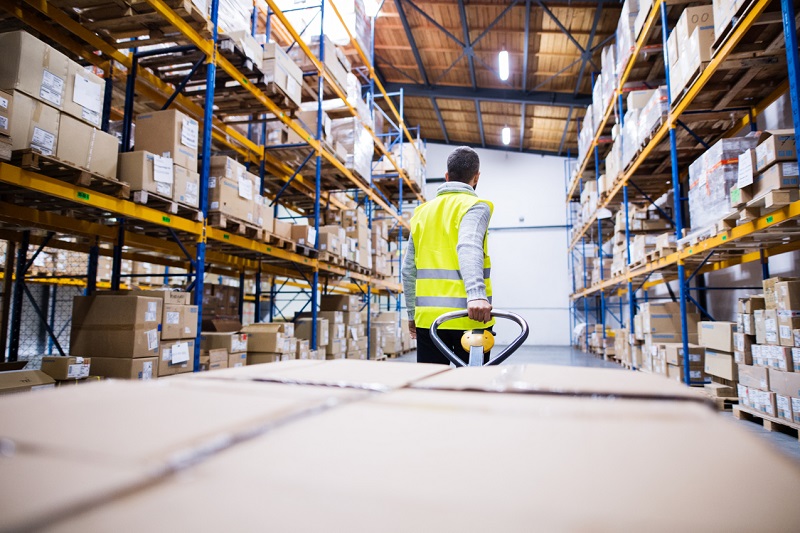 Colombian logistics integrator to deliver excellence in customer service with Blue Yonder solution implemented by Netlogistik
Bogotá, Colombia – Sept. 25, 2020 — Almaviva S.A., a Colombian logistics company, selected Blue Yonder´s warehouse management solution (WMS) to manage its distribution center storage operations in a multi-customer, multi-warehouse and multi-product format, in real-time. The project was implemented by Netlogistik, one of the first three Blue Yonder partners to have achieved accreditation in WMS.
Almaviva has more than 45 distribution centers in 23 cities, covering seaports, border cities and the main industrial and commercial centers of the country. The 252,000 square meter of yard storage and 213,000 square meters of warehouse storage provide space to more than 3.5 million goods moved daily. Almaviva offers a range of services including storage, customs, urban distribution, domestic transport, document management, financial services, international cargo, and consulting.
The most important challenge that arose during the WMS implementation was the restructuring of what was planned in the face of the COVID-19 pandemic.
"The challenge that we never imagined we would face – and one that no one would have thought to include in any risk matrix – was the arrival of a pandemic that quickly impacted our country. The COVID-19 pandemic forced all of Colombia to enter into mandatory quarantine, which prevented the team from physically being in the warehouse. As a result, together with Netlogistik, we quickly had to rethink our plan so as not to affect the project. Today, I can say that quick action allowed us to continue with a different but functional strategy that resulted in a successful project implementation," said Alexandra Duque, Almaviva's project leader.
For Almaviva, the accompaniment of the Netlogistik team represented an important factor highlighting that "their knowledge and experience from day zero were key aspects for the success of the go-live, taking into account the magnitude and what this project means for the company," said Duque.
"For more than 80 years, Almaviva has maintained the vision of being the logistics integrator with the best portfolio and service level in the country. Today, more than ever, the Almaviva management team is convinced and committed to the digital transformation to continue leading the 3PL sector. Netlogistik is proud to accompany them on this journey by providing our experience and the best technology solutions in the market," said Alvaro Diaz D Achiardi, Commercial Manager of Netlogistik in Colombia.
"The great results endorse our implementation capacity and our philosophy of attention to our customers," said Mauricio Linares, Sr. Sales Executive, Netlogistik. "We are proud to support Almaviva's vision to continue being a leader in its industry."
In Colombia, Almaviva is the premier logistics company due to its solid philosophy of growing with its customers. That's why it was of vital importance that the implementation was seamless, with zero impact on any of its operations.
"At Blue Yonder we are proud of what Almaviva has achieved with their Blue Yonder WMS go-live in the middle of the pandemic. With our help, they will be able to not only respond, but even anticipate the needs of the customers they service," said David Marcos, Partner Success Director in Latin America, Blue Yonder.
The successful go-live, achieved both in person and virtually, undoubtedly sets a new standard and trends in logistics and supply chains that integrate technology as a fundamental part of any business strategy.
"At Almaviva, we hope to maintain a long-term relationship with our partner Netlogistik, to continue building our company´s history together. This project would not have been possible without the support of our customers, suppliers and in particular the areas that worked with us to move this great project forward. We are excited by the successful implementation of the Blue Yonder WMS project, a world-leading solution that will improve our business operations. This is a milestone project for Almaviva, and one that is part of our continuous improvement process to implement different models and strategies to integrate into our operation in order to provide world-class service," said Duque.
"Today, logistics is faced with innovating and adjusting its processes to meet customer requirements in a timely manner. Through the Blue Yonder WMS, Almaviva takes an important step to enter into a robust, flexible and scalable system that contributes to the development of the supply chain of its customers and puts us at the forefront in the development of models in e-commerce strengthening our services in logistics integration," said Mauricio Velez, Vice President of Operations, Almaviva.
"It has been a challenging project from the beginning, where we had to assemble a first-class team with a high level of commitment. Getting to implement a solution like Blue Yonder's WMS, shows that Almaviva achieves the purpose of being the most consolidated integrated logistics company in the national logistics industry. The deployments of the solution continue in the other distribution centers, with the assurance that they will be just as successful," said Cesar Diaz, Vice President of Administration and Projects, Almaviva.
About Almaviva
Almaviva S.A., a logistics integrator with more than 81 years of experience in the market, with a complete portfolio of services and a logistics infrastructure that allows us to provide you with solutions that can be adapted to your needs. Likewise, as a subsidiary of Banco de Bogota, a leading conglomerate in the Colombian financial sector, it guarantees support and at the same time, an excellent complement to the service portfolio.
About Blue Yonder
Blue Yonder is the world's leading, end-to-end, digital supply chain platform provider, enabling companies to better predict, optimize and fulfill customer demand. Blue Yonder empowers companies to dynamically improve business planning and execution to drive more autonomous, profitable business outcomes and reimagined customer experiences. With Blue Yonder, you can Fulfill your Potential.TM Visit blueyonder.com.
About Netlogistik:
Global company that was born in 2000 with the objective of providing services and value solutions for the supply chain through cutting-edge technology. Its main objective is to generate fast and lasting results such as: reduction of operating costs, improvements in service levels and increase in productivity through the most complete and robust portfolio of technological solutions for logistics, which together with its extensive experience and knowledge of best practices make it most reliable and secure business partner for today´s company. Netlogistik, Your digital supply chain in our hands.
In The News
Analyst Reports