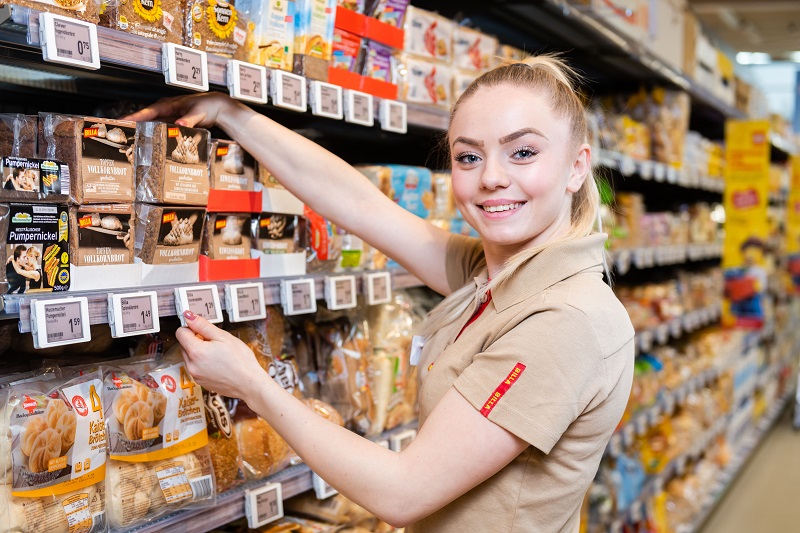 Leading Austrian food retail and drugstore chain to expand its Blue Yonder footprint across key stores in Europe to automate space and floor planning
SCOTTSDALE, Ariz. – July 16, 2020 – Blue Yonder announced that Austrian food retail and drugstore chain REWE International AG expanded its existing Blue Yonder category management footprint in Austria and Eastern Europe. Based on the success of phase one of its strategy to elevate the customer experience with more localized space and floor plans, REWE International AG rolled out Blue Yonder's category knowledge base, floor planning and space planning solutions in Austria and Eastern Europe.
REWE International AG supplies Austria with high-quality food and drugstore items. In addition, REWE International AG is responsible for the entire international business of the REWE Group. Some of its brands include BILLA, MERKUR, PENNY, BIPA, and ADEG, and its retail partners include BILLA stop & shop, BILLA Unterwegs and MERKUR Inside.
With an integrated space and floor planning solution from Blue Yonder in its stores, REWE International AG is able to provide focused, personalized store assortments in each store and region. The Blue Yonder solutions also provide an integrated, holistic view into the performance of space and floor plans in each store allowing REWE International AG to adjust them easily, while automating previously manual processes.
"We chose Blue Yonder because we have used their floor planning solution for many years and now would like to integrate space planning and floor planning solutions together within our store management system," said Peter Sengeis, Head of IT department DWH at REWE International AG.
With a 360-degree view into space and floor plans, REWE International AG will be able to create and maintain store-specific floor plans with optimized position, performance and layout of merchandise categories, while quickly creating, managing, and distributing in-store planograms.
"Personalization will continue to drive retailers to reinvent their merchandising strategies to deliver the right item, at the right time, in the right place to shoppers," said Johan Reventberg, president, EMEA, Blue Yonder. "Expanding our space and floor planning solutions across all stores will give it a powerful, integrated view into merchandise performance to allow them to quickly adjust plans based on shopper behavior, yielding a superior customer experience every time."
Additional Resources:
About Blue Yonder
Blue Yonder (formerly JDA Software) provides seamless, friction-free commerce, empowering every organization and person on the planet to fulfill their potential. Blue Yonder's machine learning-driven digital fulfillment platform enables clients to deliver to their customers when, how and where they want it. Applying over 35 years of domain expertise, contextual intelligence and data science, Blue Yonder is helping more than 3,000 of the world's leading manufacturers, retailers and logistics companies create more autonomous, sustainable and profitable operations. blueyonder.com
"Blue Yonder" is a trademark or registered trademark of Blue Yonder Group, Inc. Any trade, product or service name referenced in this document using the name "Blue Yonder" is a trademark and/or property of Blue Yonder Group, Inc.
Blue Yonder
15059 N. Scottsdale Road, Ste. 400
Scottsdale, AZ 85254
###
Public Relations Inquiries