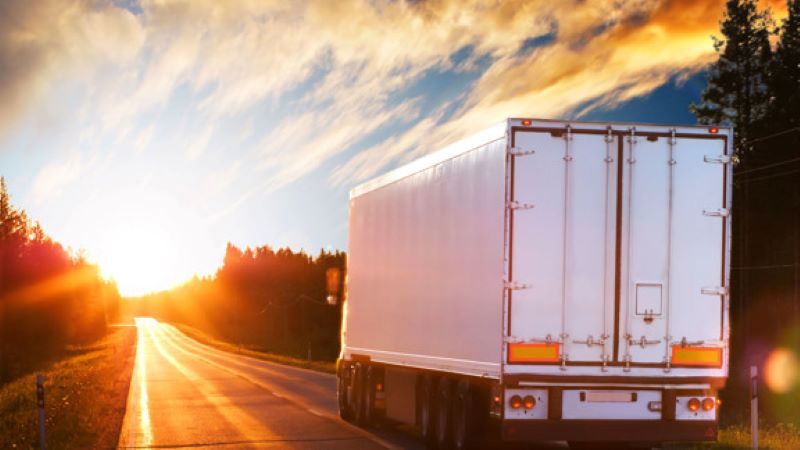 Instant rates, easy booking, and 24/7 freight tracking coming soon to Blue Yonder cross-border shippers
Cross-border supply chains are time consuming, murky, and complex. It can take hours to get a rate for a single cross-border lane and companies with U.S. – Mexico shipments frequently lose visibility south of the border. An incorrectly filed customs document can ripple across a supply chain and cost tens of thousands of dollars in emergency transport and lost productivity.
Cross-border shippers can leverage additional information and control to build more profitable and adaptable supply chains. Forager has integrated with Blue Yonder and project44 to give shippers exactly that.
Connecting Blue Yonder TMS customers to cross-border intel and capacity
In late 2020, Forager integrated its cross-border freight marketplace, SCOUT by Forager, with the Blue Yonder TMS. SCOUT by Forager gives users instant pricing, booking, and freight tracking on any North American cross-border lane.
Today, the SCOUT-Blue Yonder integration means TMS users can send load tenders, receive status updates, and tap into Forager's specialized carrier network. But once SCOUT is fully integrated with Blue Yonder and connected to its dynamic price discovery service, what then? Blue Yonder TMS customers will get all of SCOUT's cross-border pricing, control, and visibility, right within their own system.
"Cross-border shippers are used to making decisions with fragmented data, using tools built for domestic freight," explained Matt Silver, Founder and CEO, Forager. "Blue Yonder and Forager's integration changes that. You can get a clear market view and manage your supply chain in less time, without any new software."
"That's a game changer."
Using the Blue Yonder TMS for cross-border shipping
Instant rates on any cross-border lane
Shippers have traditionally used the Blue Yonder dynamic price discovery service to pull and compare rates on domestic U.S. lanes. Integrating with SCOUT will expand real-time rates and booking to U.S., Mexico, and Canada cross-border lanes.
"Our dynamic price discovery service offers side-by-side price comparisons, easy dynamic price quote retrieval and seamless price discovery workflows across contracted and non-contracted carriers. Combined with Forager's cross-border services, our TMS customers can access instant quoting with near real-time, market-based prices and instant booking capabilities for not just the U.S. but Canada and Mexico as well. This affords shippers more carrier coverage and pricing transparency to make informed decisions about their freight spend," said Terry Norton, vice president, 3PL & Transportation, Blue Yonder.
Fast booking on a specialized carrier network
Booking a rate with Forager will be just as simple and give shippers access to a hard-to-find group of carriers.
"Shippers will be able to book any rate directly from Blue Yonder and have their load covered by our specialized carrier network," outlined Jaclynn Kutzura, Carrier Relations Manager, Forager.
"Traditional brokerages don't build their networks with direct and transload experience in mind, and they struggle to build those relationships in Mexico," she continued. "It's why we've focused so heavily on how we recruit and vet our network. Our customers deserve the best in freight safety, crossing time, and OTD. You're tapping into expertise at every step in the supply chain."
24/7 freight visibility, including in Mexico
Blue Yonder customers will also be able to monitor their freight's progress from within the TMS. SCOUT integrates with the freight tracking platform p44 which automatically records location updates every 15 minutes. Blue Yonder customers will be able to see in and out times from locations, as well as load statuses.
"Cross-border shippers face added challenges around trade conditions and border delays, requiring comprehensive shipment information to keep their supply chains on track. projet44 connects Forager and their customers to insights in real-time, before delays occur, empowering shipper to optimize their inventory and transportation networks," explained Vernon O'Donnelle, Chief Product & Services Officer, project44.
"No matter how many borders are crossed, shippers can keep track of a shipment throughout the entire journey."
Layering technologies to meet a shipper's needs
Resilient supply chains depend on real-time information and self-service management. Forager's work with Blue Yonder and p44 shows that you can deliver that information and control in a streamlined way.
"SCOUT can operate as a stand-alone product, or we can integrate it with a customer's preferred platform. It can be layered with other technologies, and its customizable. Less than a year ago, cross-border shippers couldn't get instant rates or eyes on their freight. Now, they're going to have both without adopting any new tech," said Silver.
"One size doesn't fit all in logistics. We're setting a new standard for cross-border shipping, and we'll continue doing that by thinking of our customers first."
In The News
Analyst Reports