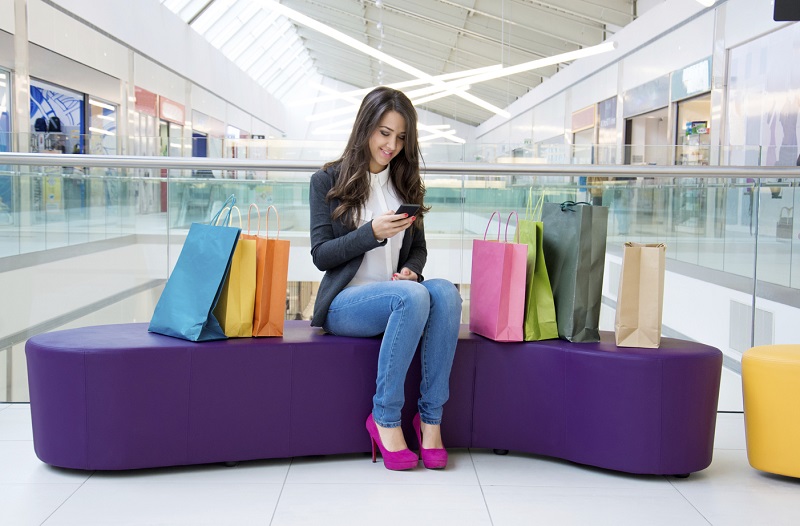 Ukraine-based electronics and home appliance retailer successfully deploys Blue Yonder solutions alongside partner Ewave Mobile
SCOTTSDALE, Ariz. – July 2, 2020 – Blue Yonder announced that Eldorado, an electronics and home appliance retailer in the Ukraine, has implemented Blue Yonder's forecasting and replenishment solutions as it looks to sharpen its competitive advantage and improve customer service levels.
With both brick-and-mortar stores and an online presence, Eldorado needed to improve the in-store and online shopping experience for its customers, reduce inventory, and increase inventory turnover. The company has more than 125 stores in 60 cities totaling more than 90,000 square meters and serving more than 20 million customers annually. Its online store, Eldorado.ua, serves more than 30 million annual visitors.
An insufficient level of forecasting accuracy made it difficult for Eldorado to plan inventory replenishment according to customers' needs and ensure exact availability of the necessary products in its retail stores. As a result, this created overstocks for some products and lack of others than could make negative impact on sales, increased storage costs. In addition, sales forecasting was carried out manually using statistical data and the expertise of managers.
By using the two solutions together, Eldorado can now create accurate forecasts that account for seasonality and other continuously evolving market factors and then optimally fulfill that demand, improving customer service and profitability. The collaborative forecasting solution effectively predicts and shapes consumer-driven demand across segments and throughout product lifecycles, allowing Eldorado to apply resources strategically and profitably. Together with the replenishment capabilities, Eldorado has a holistic approach that solves inventory planning, replenishment and order fulfillment challenges.
Eldorado worked with Ewave Mobile to deploy the solutions. Ewave Mobile managed the project, which included: conducting analytics sessions, designing the system configuration and business processes, managing user acceptance testing (UAT), training system users, and providing go-live support.
"Ewave Mobile conducted a series of orientation sessions that provided us with a clear understanding of the benefits we could expect from the capabilities of the two Blue Yonder solutions. Ewave Mobile consultants expertly managed our project with no interruption to our business," said Tetiana Nigmatullina, supply chain officer of Eldorado Ukraine. "Now, thanks to the Blue Yonder solutions, we're able to automate and achieve new qualitative indicators in terms of forecasting accuracy, distribution and turnover levels, reduce insurance stock, and improve customer service levels."
"As a result of the Blue Yonder demand and fulfillment solutions implementation utilizing a cloud platform, weachieved high availability and service continuity. The project implementation made it possible to reduce planning workloads by means of digitalizing demand forecasting processes, replenishment and distribution all over our stores. This project is the first step towards building a global digital program for our entire enterprise," said Pavel Beryozin, chief information officer, Eldorado Ukraine.
Over the next six months, Eldorado expects to see numerous benefits including:
15% forecast accuracy improvement
5% increase service levels
11% inventory turnover improvement
9% reduction in inventory reduction
"As a leading electronics and home appliance retailer in the Ukraine, Eldorado was looking for ways to efficiently meet sales and inventory demands as it continued its growth in the market," said Johan Reventberg, president, EMEA, Blue Yonder. "By uniting our forecasting and replenishment solutions, Eldorado can meet demand while fulfilling its brand promise to its customers while simultaneously increasing profitability."
Additional Resources:
About Ewave Mobile
Ewave Mobile helps leading companies around the globe transform their supply chains into a powerful competitive advantage, by skillfully integrating people, processes and technologies. We deliver innovative software services that enable our customers to penetrate new markets, optimize their supply chain KPI's and effectively manage their risks and opportunities.
Ewave Mobile provides an end-to-end solution for supply chain management (SCM) and logistics management, with an emphasis on manufacturing, logistics and retail.
Along with the integration of hardware products from the best international brands in the field, Ewave Mobile serves as the exclusive regional representative of Blue Yonder, the world's largest supply chain management solution provider. ewavemobile.com
About Blue Yonder
Blue Yonder (formerly JDA Software) provides seamless, friction-free commerce, empowering every organization and person on the planet to fulfill their potential. Blue Yonder's machine learning-driven digital fulfillment platform enables clients to deliver to their customers when, how and where they want it. Applying over 35 years of domain expertise, contextual intelligence and data science, Blue Yonder is helping more than 3,000 of the world's leading manufacturers, retailers and logistics companies create more autonomous, sustainable and profitable operations. blueyonder.com
"Blue Yonder" is a trademark or registered trademark of Blue Yonder Group, Inc. Any trade, product or service name referenced in this document using the name "Blue Yonder" is a trademark and/or property of Blue Yonder Group, Inc.
Blue Yonder, Inc.
15059 N. Scottsdale Road, Ste. 400
Scottsdale, AZ 85254
###