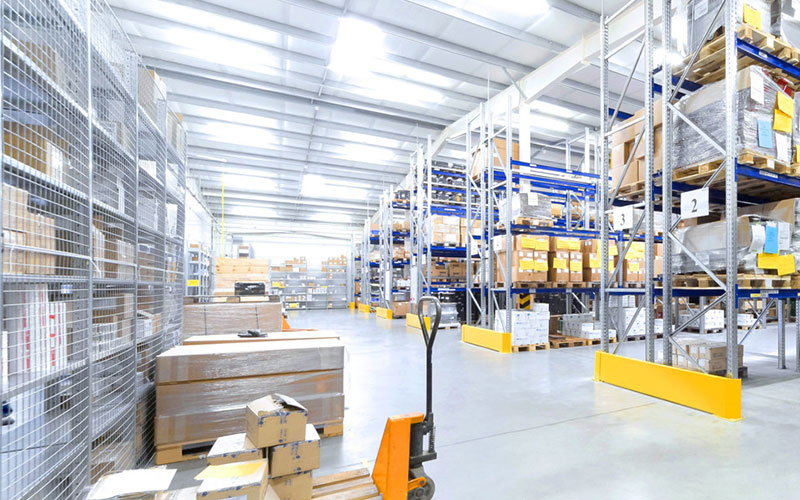 SuperFrio has been using Blue Yonder's warehouse management system (WMS) for the past three years, experiencing rapid growth as it digitally transforms its logistics centers and improves customer service in cold chain.
Today, SuperFrio has 1.8 million cubic meters of refrigerated storage capacity in the 27 distribution centers (DCs) around the country. Twenty-two of its DCs have fully implemented Blue Yonder's WMS (5 DCs are under construction).
"Blue Yonder's WMS allows us to focus on our core business. Today we are growing at an extremely fast pace and have been able to quickly integrate new or existing DCs, as well as start new and complex operations in any of our warehouses. With Blue Yonder, SuperFrio is sustaining this growth while refine warehouse operations of refrigerated logistics centers, " says Francisco Moura, SuperFrio's CEO.
The key to SuperFrio's accelerated growth was reducing the time it takes to complete complex warehouse operations. SuperFrio has reduced the start of complex operations from two months to three weeks and start up closed pallet operations time (without picking) from one week to 24 hours.
Blue Yonder WMS has also greatly improved customer service; boxes moved with picking by SuperFrio achieved a 99.95% accuracy rate, as well as an increase in warehouse productivity that led to a 16% reduction in labor costs.
"Our customers have full visibility of their and we can integrate with your ERP systems quickly and robustly, an innovation in refrigerated logistics in South America. The robust Blue Yonder WMS allows infinite scalability, at competitive costs and with an adequate speed to the strong growth demand," concludes Moura.
"Over the past three years, we have been an integral part of SuperFrio's digital transformation. SuperFrio is emerging among the largest refrigerated logistics companies, not only in Latin America, but globally as the company ranks 15th worldwide. SuperFrio executives have a large, supportive community that exchanges experiences amongst one another in order to perform better and better — taking full advantage of our WMS," said Samuel Baccin, partner success director, Brazil, Blue Yonder.
In The News
Analyst Reports