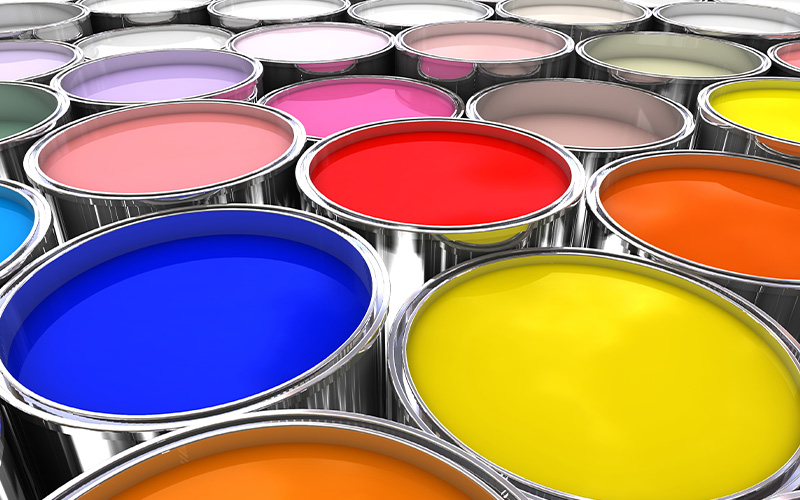 Blue Yonder has awarded Asian Paints its BYond Award for "Best Cognitive Business Planning" for Q2 2022. The BYond Award recognizes customers for transformational results and benefits through the deployment of Blue Yonder's innovative solutions and services.
Asian Paints is India's largest paint company and the No. 3 paint supplier in Asia. In an environment of extreme volatility, Asian Paints must bridge the gap between batch planning and incremental planning by pivoting quickly when disruptions occur across the end-to-end supply chain. From raw materials and global production planning, to localized fulfillment, the company needs to make fast, fact-based decisions across vertical time horizons and horizontal business functions. Manual processes, consumer-grade tools and traditional functional boundaries represented significant obstacles.
A long-time Blue Yonder customer, Asian Paints recently added Luminate® Planning capabilities to manage exceptions in near real time, with a truly holistic view of the implications for more than 2,000 SKUs and over 30 manufacturing sites. Luminate Planning leverages a powerful digital twin foundation to intelligently predict potential problems and opportunities, offer machine learning-based recommendations for action, and pivot production, inventory, and labor plans to minimize risk and deliver with confidence.
Today, when disruptions occur, Asian Paints' planners can run simulations to understand the impacts upfront, make optimized decisions, and take immediate action. In addition to achieving a rapid $5 million in production cost savings via increased planning accuracy and automation, Asian Paints has improved customer service, reduced safety stock and eliminated 8.5 days of manual planning per month.
"We are honored to be giving our BYond Award to Asian Paints, a long-time customer in APAC. In supply chain management, most companies do not have ability to respond when disruptions occur within what is known as the 'frozen period.' They can only scramble, react or fire fight. Thanks to our Blue Yonder's solutions, Asian Paints can now respond by having better visibility into the issue to then create scenarios and know the cost-benefit/KPI impact of each scenario in order to be able to make fact-based decisions in much faster time, to solve these issues. Thanks to their transformation, they are truly deserving of the 'Best Cognitive Business Planning' title," said Guru Ananthanarayanan, country head, India Region, Blue Yonder.
Watch Asian Paints' Madhusudanaan NM, associate general manager – Systems talk about why they use Blue Yonder.
Blue Yonder gives out its BYond Award quarterly. To learn more visit: blueyonder.com/communities/recognition.
In The News
Analyst Reports